I don't know about you but these days I really need to FEEL & SEE that I am making a difference. I need all the mood-boosting endorphins to pick me up and put a smile on my face and remind me I can be the light in someone's day.
This is the magic of the Christmas season.
Yes, the lights and the decor make it special, for sure. But the reason the lights and decor are special are because of what's underneath it. It's a spirit of giving, a spirit of listening to the needs of others, a spirit that is SO different from every day life.
In our home we're celebrating all aspects of the Christmas season. We want to start and continue traditions that matter, so that the little eyes that are watching us grow up to be generous people themselves. Some of these traditions are things my parents started with me during my childhood; I'm so grateful they instilled the giving mindset at such an early age.
Here are 12 days of giving ideas to empower you and your family to sprinkle a little bit of joy into the lives of people you know or who you've never met.
Partner with first responders
Check out what your local fire and police stations are doing to give back during this season, and join in on the fun. The LA Co Fire Department does Spark of Love, where you drop off a brand new toy to your local fire station and the firemen disperse them. Your fire department make have a similar program!
2. Treats for nurses and doctors
Our hospital workers have given to our community SO much this year. Let them know you see them by dropping off coffee and muffins in the morning for those early appointments or that afternoon pick-me-up.
3. Letters to our military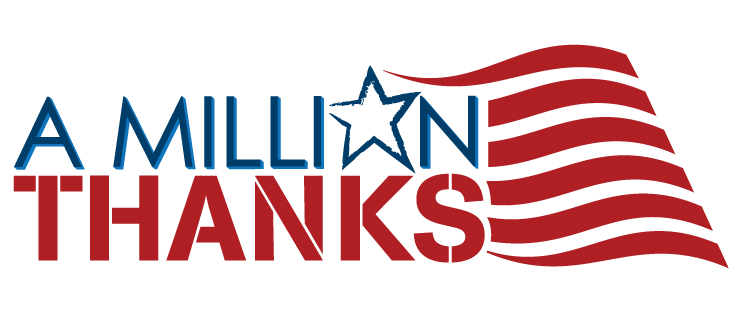 Serving our country during the holiday season can be especially hard for people, particularly if they are deployed. Have your kids write letters to the men and women serving our country– it creates a great teachable moment, too! Programs like A Million Thanks walk you through exactly how to do it!
4. Make an ornament for your teacher
To thank the teachers who have upended their classroom routines to support distance learning and the changes in between, have kids help with their gift this year! Make a hand-made ornament for your teacher to remind him/her how much you appreciate them. Here are a few ideas! (Hello, Pinterest for the win!)
5. Spread holiday cheer to the elderly
While they may not have the energy or strength to set up their Christmas tree this year, head over to your local Christmas tree lot or hardware store, pick out the smallest tree you can find. And deliver it to an elderly person. The smell of the fresh pines and greenery will be sure to bring them an extra boost for the season.
6. Start a caroling challenge with your neighbors!
Similar to the tradition of neighbors "boo-ing" each other during halloween season, type up something creative letting them know they have been "caroled" and to hang it in their window. Encourage them to pass along the joy of holiday cheer through music by caroling the next neighbors. Extra points goes to those who turn it into a family Tik Tok performance.
7. Uber Eats gift card for a new mama
Sometimes as a new mama we want the meal train, but not the load of visitors that come with them. Snag an uber eats gift card or order up dinner from grub hub and have it delivered to a new mama near or far!
8. Care bags for the homeless
Pack a brown bag of water, socks, fruit, trail mix, a new hat, gloves, a gift card also include a note of encouragement? Drive to your local spots where you know you will find someone transient. Hand them the bag and let them know you thought about them and packed the bag just for them.
9. Give clothes to a local women's shelter
Together with your child/children go through their room and pull together a pile of both clothes and toys they have outgrown or don't want anymore. Don't skip your closet mama. Drop all of your gently used items off at a local women's/children's shelter.
10. Support children in need
Children whose parents are incarcerated experience a deep pain this time of year. You can hand pick a child and bless them with a personalized gift this Christmas through Prison Fellowship's Angel Tree program. Check out their website for more details.
11. Energize your delivery man/woman
Our Amazon and shipping services are working overtime right now! Set up a little station at your front door when you know your packages are about to be delivered. Include an energy bar, water, and maybe even a little treat to go. Make a "thank you" sign and let them know we see them are grateful!
12. Bless children around the world
Operation Christmas Child has been sending shoeboxes of gifts and toys to children around the world since 1993. You join in the spirit by filling out a shoebox and dropping it off, or doing it all online! Check out their website for more details.
Friends, I've been through hard seasons in my life. But even in the middle of the storms, there is light. There is joy around the corner. And this season, you can be the source of that joy. I hope you and your friends or family take a few of these ideas and make them a part of your life this season.
xoxo,
Emily